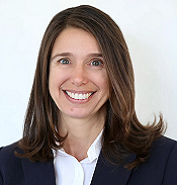 ToniAnn's practice encompasses all aspects of family law, including divorce mediation, collaborative divorce, equitable distribution of business and financial assets, negotiation and drafting of prenuptial and postnuptial agreements, and child custody and support matters. ToniAnn's clients have included successful businessmen and women, professionals, executives, entertainers, and their spouses and significant others. She is frequently sought out by other attorneys as their counsel in connection with family law matters.
Although ToniAnn is an experienced litigator, she has concluded that a settlement-based approach is the best path to resolution for most families. Whether she is acting as an attorney or a mediator, ToniAnn strives to achieve practical, cost-effective solutions to the unique challenges facing each of her clients.
After graduating from New York University School of Law, ToniAnn began her legal career as a law clerk to the Honorable Max Rosenn of the United States Court of Appeals for the Third Circuit. She practiced commercial litigation at Sullivan & Cromwell LLP before leaving in 2004 to pursue her dream of representing individuals in their personal legal matters. After practicing for six years with a well-known New York City matrimonial boutique, ToniAnn started her own practice in 2010.
Associations & Memberships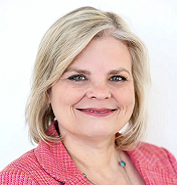 Natalie Reeves, Of Counsel
Described by a former client as a "life-saver" in Vogue, Natalie understands that her clients are often experiencing one of the most stressful times of their lives, and she endeavors to navigate them through the process with both compassion and conviction.
Natalie has an unusual background for a matrimonial attorney: For years, she practiced corporate law, starting at Sullivan & Cromwell LLP where she met ToniAnn. Her experience working on sophisticated transactions for multinational corporations renders her well equipped to represent individuals in cases  involving complex financial issues.
In 2007, Natalie left corporate law to join one of the country's most renowned matrimonial boutiques. She practices in all areas of matrimonial and family law matters, including those involving custody, visitation and support issues, the valuation and equitable distribution of marital assets, and the negotiation and drafting of prenuptial, postnuptial and separation agreements. She also has counseled clients on cutting edge legal issues relating to pet custody.
Natalie graduated from Vanderbilt University Law School where, among other things, she was named "Best Oralist." She has lectured on behalf of groups such as the New York State Bar Association and the New York City Bar Association and has been widely quoted on legal issues in numerous publications.
Associations & Memberships